"Exhibition at The Old Life Boat Station!" I am pleased to announce, after 7 years, after drawing pictures, working alongside horror writers, creating characters, and work various other projects, I have been invited back to Looe after all this time to take part in an exhibition centred around all hallows eve – Halloween.
Where
I will be taking part in the exhibition and expose in The Old Life Boat Gallery. I will be there on the first day of my launch discussing my work and what it is all about. If you have any questions and you happen to be in the area – come and say hello. The Old Life Boat Station is on the seafront of Looe, in Cornwall.
When
I will be setting up the exhibition on the 28th of October featuring a selection of my artwork which ties in with the season. Please note, this is not an exclusive show dedicated to me – but I have been invited to take part due to the nature of my work.
What will it feature
Some pieces will be familiar to some of you such as the Blue Demon – as shown in the post and others are completely new. Such as … well, that would be telling. I would like to say what the other artist are showing – I'm unsure.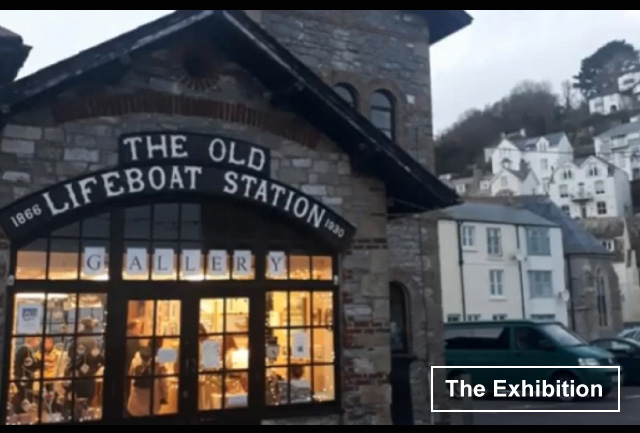 For additional information, you can see the Old Life Boat Station of Looe Facebook page for other events.
More on the exhibition | Folklore, fantasy and some of my surreal pieces
I have selected a few pieces of the work – not all completely ghoulish – to feature in the Halloween special. Much of my artwork was inspired by Cornwall growing up and this has leeched into my work as an adult. Not as a direct result, but much of my past has been inspired by what I have seen and read.
Pieces such as the Manticore were taken from a description of a reprint of a Bestiary which was written around the time of the 13th century from memory.
After the Exhibition
After the exhibition, if you would be interested in buying a print, asking a question or signing up for my newsletter. Please feel free to get in touch.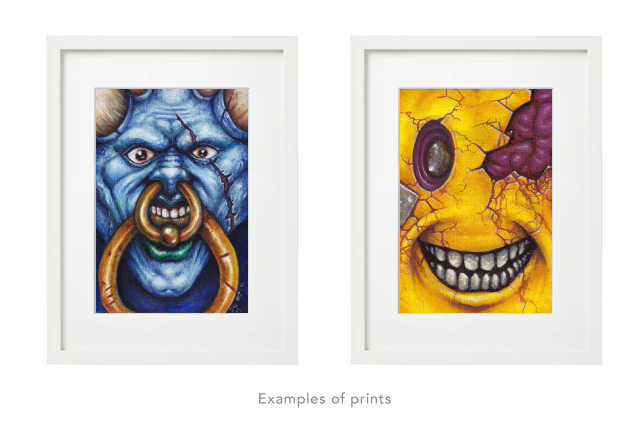 *Prints are created, on a Pay and demand basis.
Thank you | See you at the exhibition in Looe
My name is Jimm, I am a character artist and illustrator now living in London, in Wimbledon but I am in Cornwall more often than not, looking out to sea.